Ieri s-au semnalat mai multe publicaţii de social media că a apărut şi primul Sponsored Ad oficial pe Instagram. Acesta vine de la designerul de fashion Michael Kors care-şi promovează ceasul printre macarons-urile colorate şi o cană de ceva (poate fi ceai, poate fi cafea, poate fi lapte etc).
Cei din redacţia Mashable au observat că nu toţi userii de Instagram care-l urmăreau pe @michaelkors au văzut ad-ul:
Some Mashable employees who follow Kors on Instagram hadn't seen the image comes across their feed at time of writing. sursa
Şi totuşi, reacţiile unor utilizatori nu a fost una cu braţele deschise.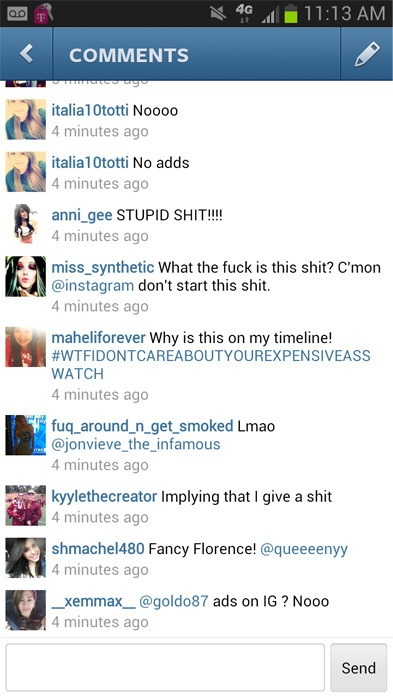 Cineva din interiorul Instagram-ului a declarat că acesta este primul ad oficial şi că vor mai urma şi altele dar nu se ştie când.
Well…cu una peste alta eu încă sunt curios care sunt condiţiile pe care trebuie să le îndeplineşti ca să-ţi faci un Sponsored Ad "creative"