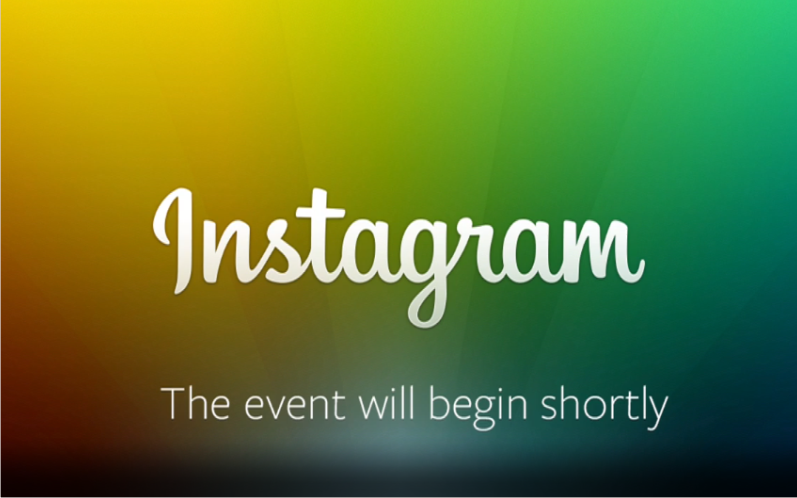 Zilele trecute Instagram a trimis câteva invitaţii printate câtorva redacţii pentru a-i anunţa că în 12 decembrie vor avea un eveniment secret. Nimeni nu ştie despre ce e vorba doar speculaţii peste speculaţii. Unii spun că vor lansa feature-ul de mesagerie/chat, alţii spun că vor da public drumul la ad-uri. Cine ştie?
Kevin Systrom (CEO, founder Instagram) a luat cuvântul mulţumind tuturor celor care sunt prezenţi. A-nceput să vorbească despre ce au făcut până acum Instagram în 2013 şi primii paşi făcuţi cu Instagram.
"For us communication is very cool. It's not about photography" a zis Kevin.
O situaţie/scenă nu o poţi transmite decât prin fotografii.
Kevin vorbeşte despre fotografiile făcute despre David Guttenfelder şi despre cât de importantă este fotografia în ziua de azi. Fotografia e o altă cale de a comunica, mai uşor şi mai direct. Fotografia vorbeşte pe limbajul fiecărui om!
Mai mult de jumătate de utilizatori de Instagram folosesc instagram zilnic.
Instagram lansează Instagram Direct
Feature-ul "Instagram Direct" îţi dă posibilitatea să trimiţi fotografii/video doar unor anumite persoane (personal sau la un grup întreg) – un fel de direct photo message.
Singurii oameni care-ţi pot trimite fotografii sunt doar cei pe care-i urmăreşti. Dar dacă nu-i urmăreşti pe acei oameni nu înseamnă că nu poţi primi foto sau video de la ei. Ce îţi va trimite cineva pe cine nu urmăreşti va intra într-un "Direct Request" şi depinde de tine dacă vrei să accepţi foto/video de la ei sau nu.
Aşadar, Instagram Direct îţi dă posibilitatea:
– să-ţi controlezi inbox-ul
– poţi accesa direct din feed-ul de pe telefon
– să trimiţi până la 15 persoane deodată
– să revezi "amintirile" ori de câte ori doreşti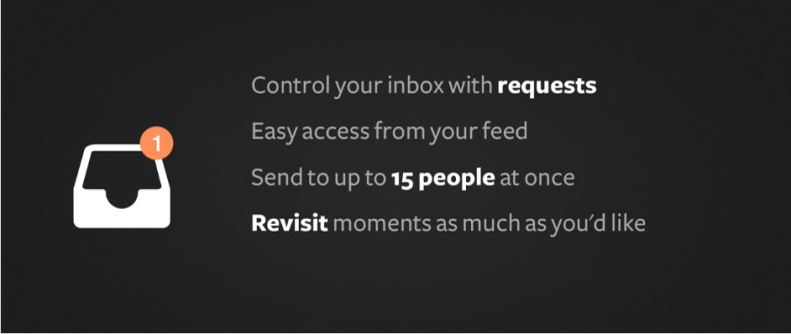 From how you capture photos and videos to the way you start conversations through likes and comments, we built Instagram Direct to feel natural to the Instagram experience you already know. When you open Instagram, you'll now see a new icon in the top right corner of your home feed. Tap it to open your inbox where you'll see photos and videos that people have sent to you. To send a photo or video to specific people, tap the camera button to enter the same simple photo or video capture and editing screens. At the top of the share screen, you'll see the option to share with your followers ("Followers") or to send to specific people ("Direct"). To send using Direct, tap the names of the people you want to send your photo or video to, write your caption, tap "send" and you're done. sursa
Mai multe despre ce este Instagram Direct puteţi citi pe site-ul oficial Instagram Help
O-ntrebare inteligentă din sală:
Q – Inbox a place to sell advertising?
Kevin – way too early to talk about advertising in Instagram Direct. Touched on before that brands can work to collect photos from users is a much more interesting use case now. Not focus. Monetization now focused on branding elements.