Una dintre problemele brandurilor pe Instagram este faptul că nu pot să vadă insight-uri ajutătoare în următoarea lor campanie sau crearea de strategie. Singurul punct luat în considerare este relaţia creată cu urmăritorii. Dar acest lucru acum se va rezolva, pentru că Instagram a anunţat ieri că a lansat un nou tool de business pentru brandurile care vor să înceapă să investească mai mult.
The new tools will help brands monitor their posts and campaigns by providing information on reach, impressions, and engagement. For example, an advertiser will now have access to a real-time campaign summary and data showing how their target audience is responding to each of their sponsored photos. Also, brand marketers will be able to better understand the best time of day to post a photo or video. sursa
Aceste instrumente de business sunt împărţite în 3:
Account insights – instrument care permit brandului să analizeze impresiile, reach-ul şi engagement-ul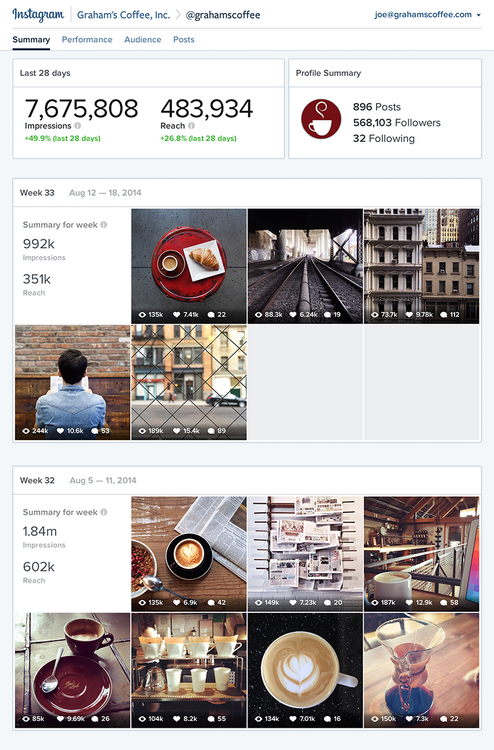 Ad insights – prezintă performanţa campaniilor plătite pentru fiecare ad lansat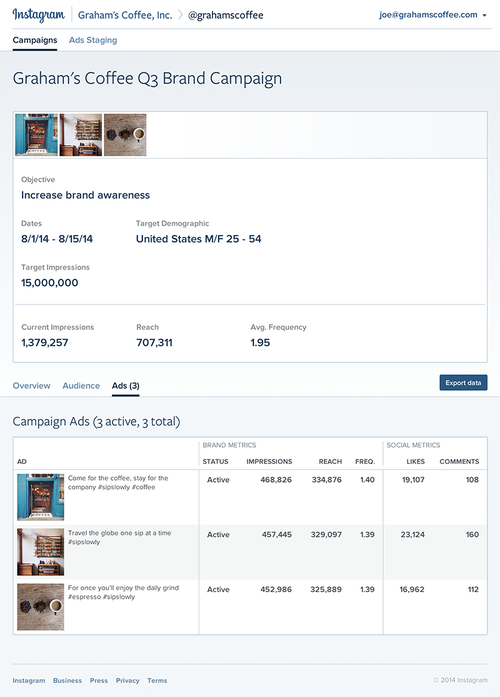 Ad stagging – perminte advertiserilor pentru a previzualiza, salva următoarele campanii
Aşadar, pe lângă faptul că Instagram a angajat un om de marketing, a semnat un contract de 40 de milioane de dolari cu Omnicom, lansează (neoficial) o aplicaţie şi anunţă că Sponsoder Ads vor rula şi internaţional se pare că aceste instrumente sunt mai mult decât binevenite în rândul advertiserilor.
A avut dreptate Systrom când a zis că acest pas către Sponsored Ads se va face încet dar sigur şi că vor lucra/colabora îndeaproape cu alţi advertiseri pentru a reuşi să le satisfacă nevoile.
Sunt curios când se va lansa în România şi care vor fi primele branduri care vor îmbrăţişa Sponsored Ads pe Instagram.